HAMBERGER SANITARY goes green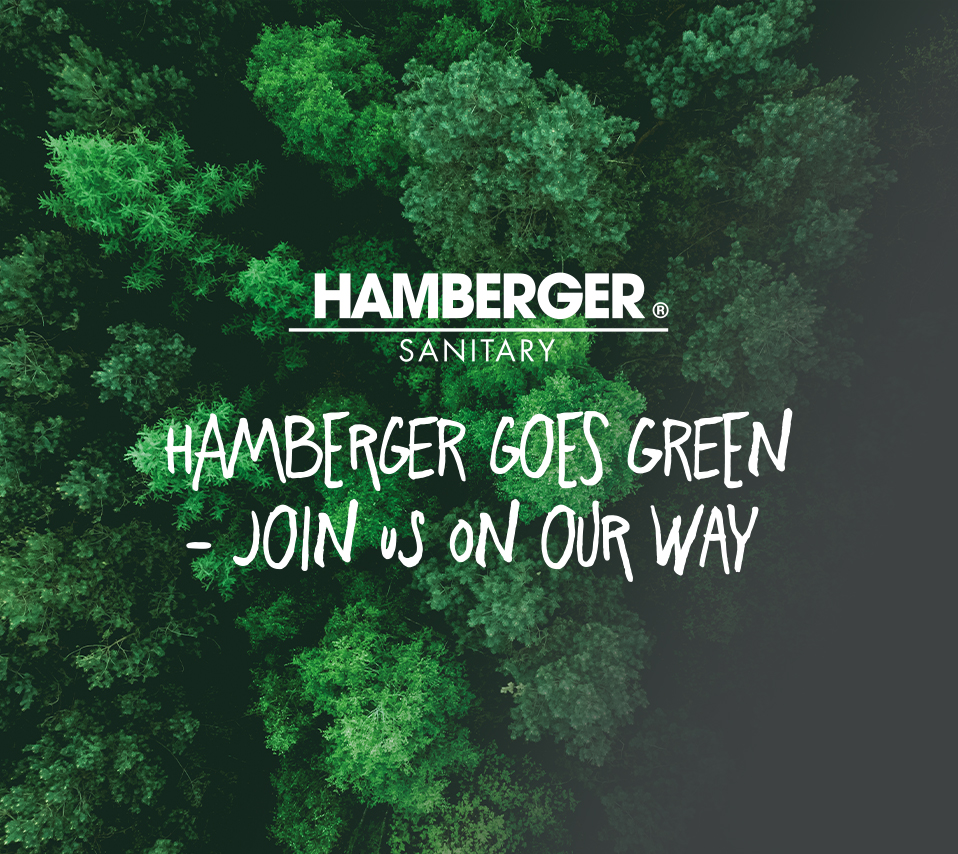 The focus of our environmental management system is the continuous further development of our environmental performance in terms of ecologically sustainable and environmentally friendly production. Our long-standing ISO 14001 certification shows that we have already achieved great success in this area.
With the help of an advanced energy management system, we permanently reduce our own energy consumption and at the same time increase our energy efficiency according to ISO standard 50001.
CO2 reduction and energy management
We have been generating CO₂-neutral energy for over 50 years with our biomass and hydropower plants.
We invest heavily in the expansion of our existing photovoltaic plants (over 2 million euros in 2022 alone).
Recycling
1/3 of the material used for the thermoset models is renewable cellulose.
Thermoplastic seats are fully recyclable.
Production waste is recycled: e.g. thermoset as blasting agent for paint removal.
Packing
Wherever possible, plastic packaging is replaced by other materials.
Where plastic is still needed, we reduce the amount used and/or use more environmentally friendly materials (e.g. biodegradable plastic).
We continue to evaluate and test new packaging solutions (e.g. alternative packaging for hinges).
Code of Conduct
Our compliance guidelines
We are committed to environmentally, socially and sustainably responsible corporate governance. We expect the same behaviour from our employees, suppliers and their subcontractors. Our Code of Conduct is based on national laws and regulations as well as international conventions.
Climate-neutral company - Hamberger Sanitary GmbH
Sustainability and climate protection are firmly anchored in our corporate strategy. Hamberger Sanitary GmbH in Rosenheim is already a climate-neutral company! Climate neutrality means that all emissions of our company are calculated and offset via a certified climate protection project.