Duroplast
Hamberger Sanitary toilet seats made of Duroplast
In our company's history as a manufacturer of first-class toilet lids, the material Duroplast has been playing an important role since the middle of the 20th century. Around 40 years after our family business was established, we decided to market toilet seats made of duroplastic synthetic materials. We have been making high-quality toilet seats from this material since 1988. Today, we integrate this raw material into a large proportion of our toilet seats. As a result, we've become the market leader in the area of Duroplast toilet lids in recent decades.

Do you want to offer your customers toilet seats that are particularly scratch resistant and durable, offer pleasant seating comfort and that make hygiene in the bathroom child's play? Then add our high-quality toilet seats made of Duroplast to your range.
What is Duroplast?
To understand the qualities of our Duroplast toilet seats, it is important to know the chemical and mechanical features of this raw material:

duroplastic synthetic materials are a mixture of synthetic resin and the renewable resource cellulose. They belong to the material group of polymers, a compound of many small molecular building blocks known as monomers. The arrangement and combination of these molecular chains determine the properties of the raw material, and therefore that of our toilet seats, too.

A significant feature of the raw material is its behaviour under the influence of heat: Through pressure and heat, it can be pressed into a toilet seat. Unlike other polymers, such as Thermoplast, Duroplast can only be melted once. In this production step, largely free and creative design is possible. Once the process is finished and the material has hardened, the shape of the toilet lid is final. The material will no longer change its shape. If the material is again subjected to high heat, it will not melt but rather corrode. The reason for this is the linking of the individual molecular chains and the strong forces that work between them. These chemical properties also explain the name of the material: Duro-plastic for durably plastic.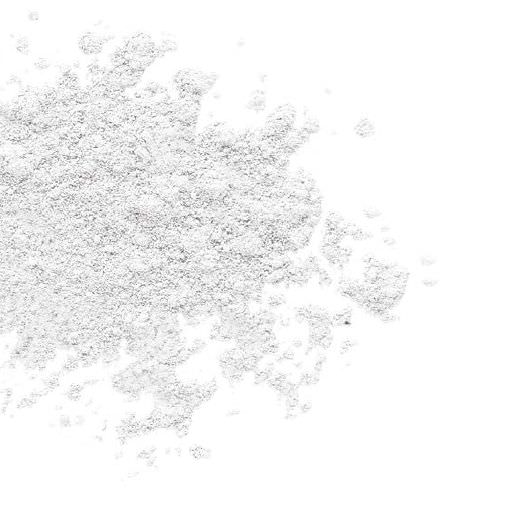 What advantages do toilet seats made of Duroplast have?
When buying a new toilet seat, many customers choose a toilet lid made of Duroplast. After all, at first glance these models have a higher-quality appearance than toilet seats made of thermoplastic synthetic material or with a wooden core. But when it comes to comfort, hygiene and stability, too, these toilet seats exhibit clear advantages.
Stable, scratch resistant and durable
The biggest advantage of toilet seats made of this material comes from the durable plastic hardening of the material. This makes the toilet lids produced from it extremely robust and break-proof. In comparison to other materials such as wood, MDF or Thermoplast, Duroplast toilet seats are extremely scratch resistant and resistant to external influences. Thanks to its dimensionally stable properties, even after years of use the covers still fit perfectly to every toilet – just like they did when they were new. Due to its extraordinary scratch resistance and the surface hardness, Duroplast is perfectly suited for use with ceramic, and it is very close to it in look and feel.
Antibacterial surface and easy cleaning
Duroplast toilet seats have a smooth and non-porous surface. This makes it much easier to clean the seat and lid. After all, they are water-repellent and extremely resistant to chemical cleaning products. For a durably flawless toilet seat, we recommend wiping down with clean water afterwards anyway.

The ease of cleaning is an important advantage in comparison to toilet seats made of wood or MDF, which are much more difficult to clean. What's more, many synthetic materials have an innately germ-inhibiting surface that curbs the spread of germs.

As well as the already easy-to-clean surface, Duroplast toilet seats from our CareLine models have an additional antibacterial coating. Further helpful information about our ACTIVE SHIELD® and its antibacterial properties can be found here.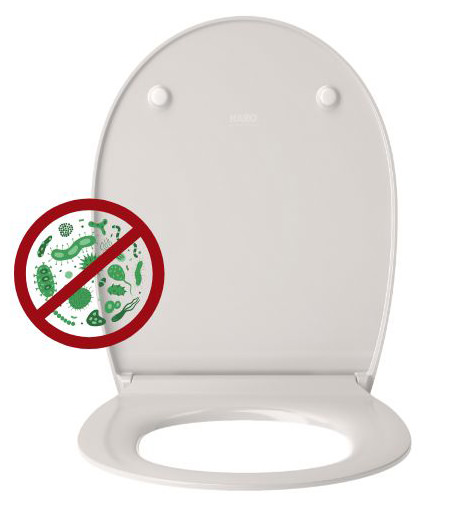 High seating comfort
Another advantage of toilet seats made of Duroplast is how comfortable they feel to sit on. As soon as the toilet seat comes into contact with the body's own warmth, the heat spreads to the seat.
Individual design
Whether classically round or in a fashionable D-shape, whether in a discreet beige, clear white or loud blue, with our Duroplast toilet seats you can find the right model for all toilets and any bathroom. The toilet lids are available in a large variety of colours and shapes. Upon request, the toilet seats can also be coloured as desired to suit the toilet and the taste of your customers. The material is coloured all the way through in a colour-fast way. This means your customers don't need to worry that the colour will change even after many years of use. Even if chemical cleaning products are used, the colour of the toilet lid will not fade. The brilliant look of the toilet seats is reminiscent of white or coloured glass, making it look extremely valuable. Duroplast also offers the option of enhancing the toilet seat with a high-quality decorative print at the end of the production process. If this is done, neither the scratch resistance nor the non-porous surface of the seat is affected. Read more about the design and creative possibilities of our toilet seats.
Excellent quality
The sum of all these parts makes our Duroplast toilet seats a premium everyday object of the highest quality. Moreover, our stable hinges and practical fixings contribute to this as well. They enable easy installation of the seat on all standard wall-mounted and floor-mounted toilets. For additional comfort, our Duroplast toilet lids are fitted with helpful features: Our convenient SoftClose® automatic closing system allows gentle closing of the lid. Our practical TakeOff® hinges make toilet lid and seat hygiene significantly easier.

Anyone who puts particular emphasis in the bathroom on quality without compromise, individual design, reliable scratch resistance, an elegant appearance and easy hygiene, should be sure to choose our Hamberger Sanitary toilet lids made of Duroplast when shopping for a new toilet seat. The material enables a wide range of design options in terms of the shape and colour of the toilet lid. This is how we are able to offer you and your customers a large selection of easy-to-clean toilet seats that are guaranteed to fit all common toilets and suit any bathroom.