Design
Designer toilet seats from Hamberger Sanitary: Outstanding new developments and real design classics
A modern bathroom is made up of many elements. The right toilet seat is an integral component of this feel-good space. Here it's not just about the premium quality or the convenient features. The design of the toilet seat in particular makes a big contribution to the overall impression made by the home bathroom. The toilet lid can blend harmoniously into the ambience of the room, or it can draw attention to itself by providing a striking contrast. No matter which style your customers prefer, we have the perfect toilet seat for any design requirement.
Our holistic design concept
We at Hamberger Sanitary know the meaning of toilet lid design. This is why we always pick up on architectural and lifestyle trends. We then skilfully implement them in the development of our high-quality toilet seats. At the moment, purism and linearity are having the biggest impact on style. This is why they can be seen in many of our models. At the same time, our product portfolio contains a large selection of toilet seats in striking shapes and colours.

Our talented designers are always working on new, expressive toilet lids with a certain something extra. Our design process also focuses above all on the feel of the toilet seat. Finely polished edges, successful integration of the buffers and an ergonomically perfect seating ring, too – we always interpret design holistically. Thanks to this philosophy, some of our toilet lids have already become real design classics.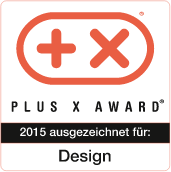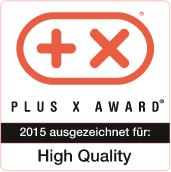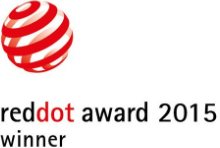 Toilet seat design reinterpreted:
Our outstanding EVOLUTION series

With our toilet seat range EVOLUTION, we have systematically enhanced our toilet lid design. The series unites a flat construction with expressive formal language and timeless design. At the same time, though, these toilet seats will also impress you with their incomparable comfort and the highest user friendliness. This makes the toilet seats from our EVOLUTION series comfortable design objects for the home bath and toilet.
Our award-winning EVOLUTION series includes the designer toilet seats ERA, EVO and EOX.
ERA: Dynamically distinctive
EVO: Pure and elegant
The EVO model represents playful lightness and simple elegance through and through. This is emphasised by the dynamic shape of the seat. The EVO toilet lid is perfect for aesthetes who put value on the highest seating comfort.
EOX: Minimalist and modern
With its fashionable D-shape, our EOX toilet seat is completely on-trend. Thanks to its minimalist style, this toilet lid will suit any modern bathroom. The toilet lid completely encompasses the seat when it is closed, ensuring a neat and uniform overall appearance.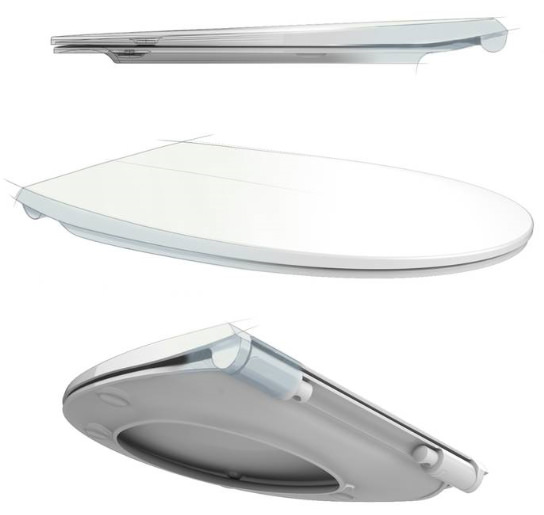 The perfect toilet seat for every taste
Whether classically elegant, purist or playful – our goal is to cater perfectly to every different taste.

With our first-class toilet seats in countless designs, we have developed Europe's largest range of models. Colour, shape and material offer you and your customers practically endless design options. This is how we manage to find the right toilet lid for any style.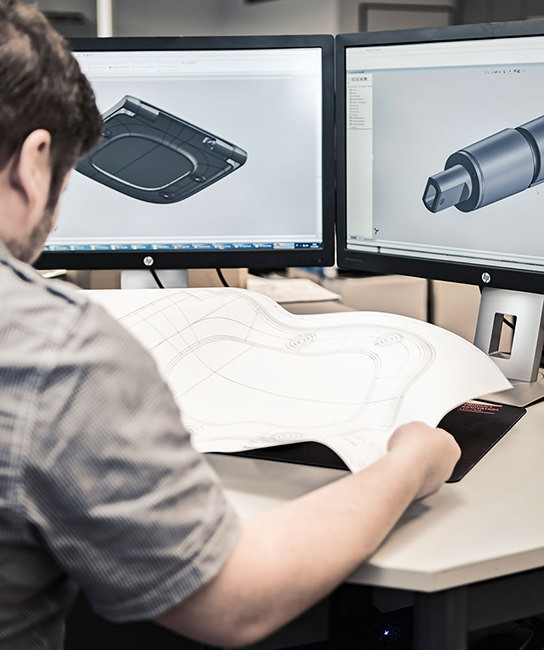 Toilet seats in peak shape
The shape of the toilet seat has a determining influence on its design. Our toilet seats are made from Duroplast or Thermoplast. These materials make it possible to pair creative design with a high level of stability. This is how we are able to manufacture reliable and durable toilet seats in the following popular shapes:
The oval seat shape is a real classic. The gently curved lines of this toilet seat have a restrained, elegant effect. This means that they don't just suit any bathroom, they also fit the majority of standard toilets.
At the moment, seats in the D-shape are particularly popular. The special design combines classic elegance with minimalist modernity.
People who like something a bit more unusual can choose one of our square toilet seats. The extravagant lines highlight the design character of the toilet seat.
Furthermore, we adapt the design of our toilet seats to regional requirements and preferences. In Scandinavia, for example, pointed toilet lids are preferred, while toilet ceramics in the USA are practically all oval, and rather elongated. We cater to these special shapes with what we call "US-shapes".
Oval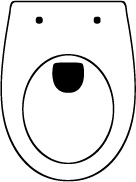 Oval Narrow Black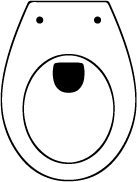 Short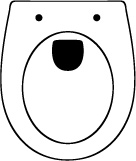 D-Shape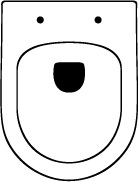 Pointed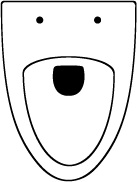 Square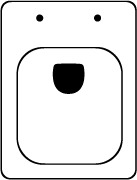 Elongated